MqPro
MqPro is our Windows based software and predecessor to MQ3. While we recommend you update and start using MQ3, you can download MqPro below and request access to it if you'd prefer.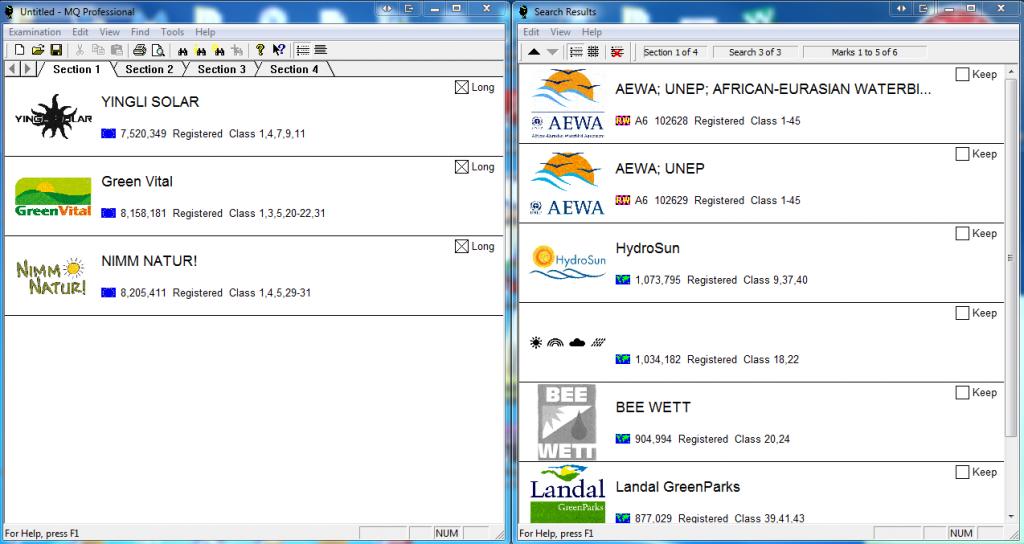 MQPro provides access to Marquesa databases from your Windows PC. MQPro connects over the internet and submits search requests and returns marks found to your PC for reporting and printing.
The software is provided as a self-installing executable. To install the software, save the downloaded file to a temporary location and then execute the program by double clicking on it.
If your access to the internet passes through a firewall, you may need to configure the firewall to allow MQPro to contact Marquesa. MQPro comes with a test program to test your internet connection to help you make any configuration changes.
You will need to subscribe to Marquesa to obtain a username and password for access.
Full Installer
Version 4.7.17. 29th Oct 2022 [15Mb]
Already have MQPro?
Download the update Only Version 4.7.17. 29th October 2022 [1Mb]
If you see a .dll error when trying to run MqPro, you may be missing the following windows component. Please download and run the following:
MQPro Proxy
Version 1.1.4 December 2016 [0.3Mb]
Used in conjunction with MqPro 4.5.9 and later. The programs providing this service enable MqPro to access Intellectual Property Office (IPO) databases around the world on a direct basis. See FAQs for a technical description.
Download Mqadmin
Version 1.3.7. 16th March 2011, and Web engine version 2.6.3, 22nd March 2011.
Request a free trial of the MQ3 system
Fill in your details below and one of our team will contact you to set up the free trial.