The History of Trademarks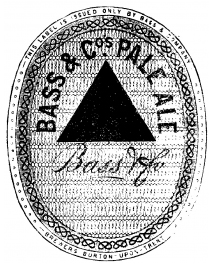 On the 1st January 1876 Bass & Co's Pale Ale became the UK's first registered trademark. Over the next hundred years 220,686 more trademarks were added and each one was printed and stored in files on shelves at the UK Patent Office in Chancery Lane in London. Anyone wanting to check these records had to do so by manually sifting through these yellowing pages at the Patent Office.
In the 1980s Marquesa's founders identified the need for a digitised trademark search system and thus Marquesa was born and became the first company to digitise, develop and provide a search system for trademark professionals within the UK.
Since its inception in 1989, Marquesa has remained at the forefront of trademark database software development. Throughout the 1990s Marquesa developed it's portfolio of trademark databases. Our software has been updated continuously; today Marquesa's 4th major edition, MQ3, a live cloud based system, is one of the most sophisticated trademark tools available.
Christopher Durant and phonetics expert Dr Mark Huckvale participate in computerisation studies on behalf of the UK Patent Office
Christopher & Mark start development of a Trade Mark word searching model running in DOS
UK Patent Office computerisation project begins.
Marquesa Search Systems Ltd. starts up and launches the Marquesa Trade Mark searching software.  Initially UK text only, the database was provided on a CD-ROM.
The Patent Office completed the scanning of Trade Mark devices and a second CD-ROM was added to the Marquesa system containing the images.
The internet starts to take off and Marquesa launches its web-browser based system. Text and image databases now held on a server so CD-ROM service phased out.
Various additional databases added to system, allowing users to search multiple jurisdictions simultaneously.
Development starts on Marquesa's new web based application MQ3, with the aim of improving usability, security and stability.
MQ3 Beta released in 2012. After thorough testing, MQ3 1.0 was then made available, opening up Marquesa's advanced trademark searching capabilities to all platforms such as tablets, phones, and Mac computers.
MQ3 continues to be developed and improved; over 12 separate updates have been implemented as of December 2016. Ensuring Marquesa remains one of the most advanced trademark search systems available.
 Australian and Canadian databases added.
Entirely new backend redesign for improved search features and speed. Laying the groundworks for other exciting new features.
International (WIPO) database rebuilt to allow for powerful "sub-status" searching of individual juridictions.
MQ3 UI (user-interface) facelift
New and improved Similar searching algorithms
MQ Monitor - Major new features plans to introduce dedicated alerting and watching suite. (ETA 2022) More details coming soon.
MQ Express - A highly streamlined yet powerful searching tool for instant results and automated reports. (ETA early 2023)
Request a free trial of the MQ3 system
Fill in your details below and one of our team will contact you to set up the free trial.